Hemp No Meat Loaf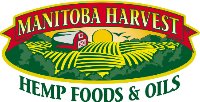 Ingredients:
Rice
1 1/2 cups long grain brown rice
3 cups water
1 1 /2 cups hemp hearts (shelled hemp seed)
1/2 cup Hemp Seed Oil
1/2 cup ketchup
2 tsp sea salt
1 red pepper(chopped)
1 small white onion(chopped)
2 gloves garlic(chopped)
1 Tbsp black pepper
2 Tbsp dried basil
1 egg(or egg replacer)
Directions:
Make rice and set aside.
Preheat oven to 325 F. Grease a 4"-8" loaf pan
In a blender, combine the red pepper, onion, garlic, black pepper, egg(or egg replacer), and hemp seed oil. Blend on high until chucky/smooth.
In a bowl, combine Shelled Hemp Seed, rice and the blender mixture. Put into the loaf pan and cover with the ketchup. Bake at 325 F for 1 hour.
You can garnish the loaf with Parsely sprigs.
This is a wonderful vegetarian(can be made vegan) recipe. You will wow your friends when you serve this for dinner. Goes well with a mixed green salad, served with a hemp seed oil vinagrette.
Recipe compliments of Don Fata, Winnipeg, Manitoba, Canada.
Makes: 1 loaf
Prep Time: 20 min
Cook Time: 60 min