Hemp Seed Oil for Your Body
Attention soap makers! Explore the many other possibilities in integrating hemp seed oil into body care which is ideal for massages, body creams, shampoos, conditioners, lip balms, healing salves, and more!
Becoming more common and loaded with nutrients, hemp oil is showing up in many commercial products. It is valued for its high Essential Fatty Acid (EFA) content and its almost perfect ratio 3:1 ratio of Omega-6 to Omega-3 (EFA) ratio.
This highly absorbable oil helps moisturize and revive the skin. It produces no ''high'' in humans or animals nor does it contain the intoxicating compound called tetrahydrocannabinol (THC).
This is found in the resin of the flowering part of the cannabis plant in small quantities. After the seeds are harvested, cleaned and ready for pressing they contain negligible amounts, if any, of THC.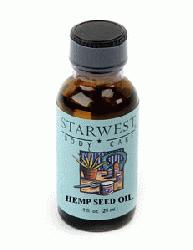 Hemp Seed Oil 1 fl oz: C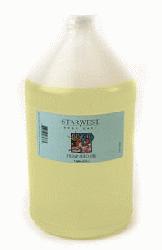 Hemp Seed Oil 1 gallon: C