Lentil Nut Loaf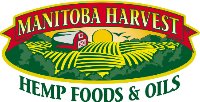 Ingredients:
1/2 a cup of hemp hearts (shelled hemp seed)
1 Tbsp Shelled Hemp Seed for garnish
1 onion,chopped
1 Tbsp Coconut oil
2 cups lentils,cooked and drained
1/2 cup bread crumbs
1/2 tsp thyme
2 Tbsp whole wheat flour
2 eggs, beaten ( egg substitutes work great)
1/2 cup water
2 tsp vinegar
2 tsp soy sauce
1 Tbsp Hemp Seed Nut for garnish

Directions:
Preheat oven to 300 F. Saute onion in oil until translucent and slightly browned. Mix all ingredients except Shelled Hemp Seed for garnish and place in a greased loaf pan.Garnish top with Shelled Hemp Seed. Bake for 30 minutes covered, then for 10 minutes uncovered.
Makes: 1 Loaf Prep Time: 10 min. Cook Time: 40 min.
Recipe provided by Manitoba Harvest