Veggie Hemp Chili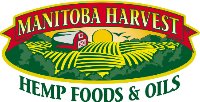 Ingredients:
2 tsp. coconut oil
3/4 onion, chopped
1 clove garlic, minced
3 cups canned peeled tomatoes, chopped, with juice
1 cup hemp hearts (shelled hemp seed)
1/3 cup of water
3 Tbs. chili powder, more if desired
2 tsp. molasses
3/4 tsp. cumin
1/8 tsp. cayenne pepper
1/2 tsp. black pepper
1-1/2 cups canned kidney beans, rinsed and drained
1-1/2 cups canned black beans
1 jalapeno pepper (optional), diced


Directions:
Heat oil in a heavy saucepan over medium heat. Saute onion and garlic until softened. Stir in next 8 ingredients and bring to a boil. Immediately reduce heat to medium low and simmer 15 minutes. Add beans and simmer another 20-30 minutes, adding water if chili becomes too thick. Stir jalapeno pepper into chili just before serving.
Makes: Enough for 6 Prep Time: 10 min. Cook Time: 45 min.
Recipe provided by Manitoba Harvest